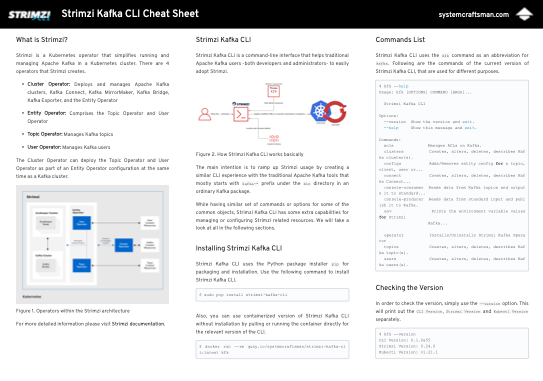 Check out the brand-new Strimzi Kafka CLI Cheat Sheet to explore Strimzi Kafka CLI capabilities at a glance!
What is inside?
A short definition of what Strimzi Kafka Operator is
How Strimzi Kafka CLI works
How to install it
Managing Strimzi Kafka Operator via CLI
Managing Kafka clusters via CLI
Managing Kafka topics
Producing and consuming messages
Managing users
Managing ACLs
Managing cluster, topic and user configurations
Kafka Connect and connectors
Sign up in the form and you will get your free cheat sheet in minutes!